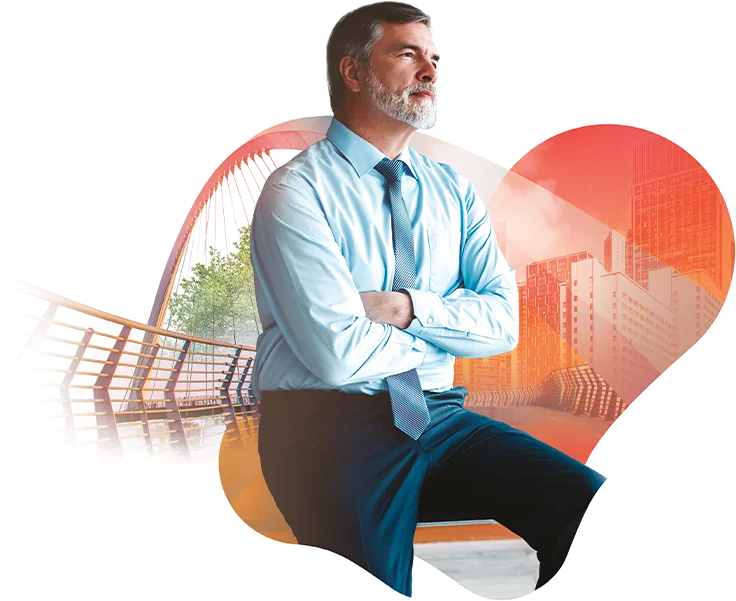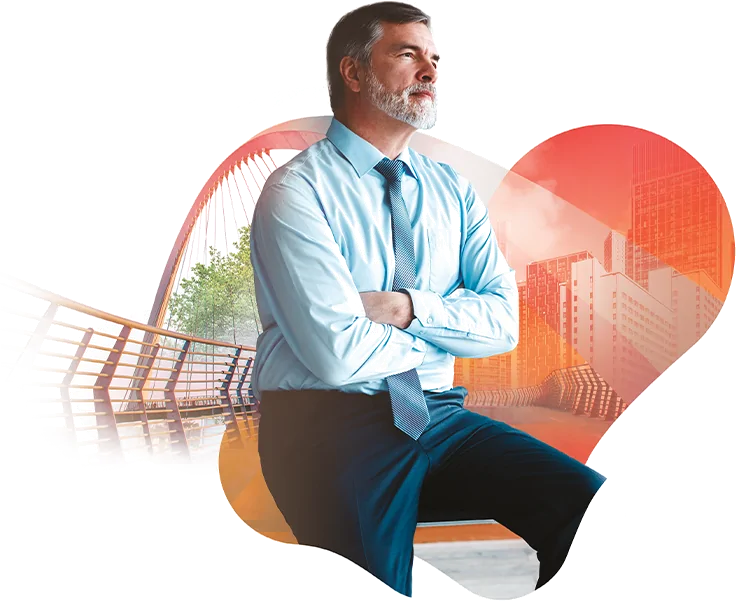 For its 11th spring, MoveWORK blows a wind of innovations that will delight all actors of the FM industry. The group from Montpellier is launching a new unified platform for real-time management of service activities and unveiling a particularly innovative offer, as well as a new visual identity. With MoveWORK Flow, the company takes a major step in its development and aims to facilitate the daily life of all companies by helping them create and maintain quality environments: spaces where it is good to live and work. Decryption…
Facility Management in the digital era
"The world of business services is changing, partly accelerated by the health crisis," says Patrick Tavaris, President of MoveWORK. "Teleworking, flex-office, coworking spaces require companies, especially FMers and service providers, to continually adapt to offer a service experience that is more and more satisfying to users. Wherever they may be. There are many challenges for companies to reinvent themselves, better control their costs and commitments, create innovative and differentiating services… This necessarily requires better management of activities and greater interaction between all the actors of the service chain and their environment. Digital is undoubtedly the best answer to these challenges: it revolutionizes operational processes and facilitates decision-making to bring flexibility, automation and performance. MoveWORK Flow appears in this context as evidence."
Workflows, the "spinal column" of the Facility Management piloting
MoveWORK Flow is the result of more than 10 years of experience and close collaboration between MoveWORK and its customers/partners, in France and internationally. This cloud platform, unified and dedicated to managing 360° facility services, aims to bring together and connect all the players in the FM sector, whether this function is outsourced or not. MoveWORK Flow makes everyday life easier for everyone involved in the service chain. It makes it possible to digitize and standardize the business processes that punctuate the life of the company. The activity flows are orchestrated remotely and much more efficiently and quickly, for the comfort of all: end customers, supervisors, stakeholders and occupants.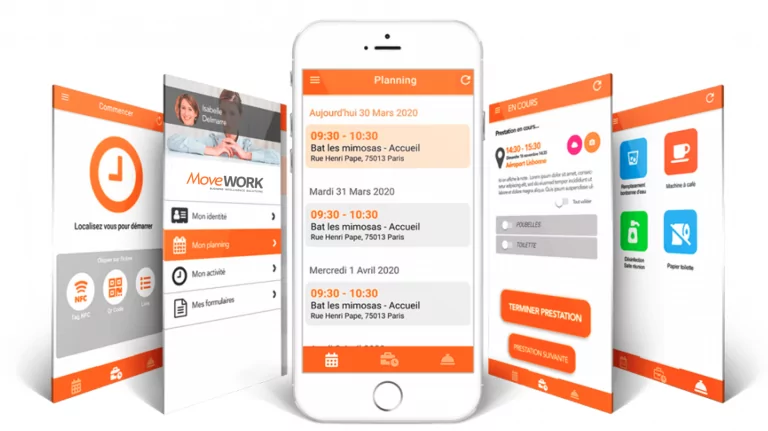 MoveWORK co-founder Borja Duque says, "MoveWORK Flow uses the most advanced technologies of IoT, Artificial Intelligence and Big Data to make places 'smarter'. For the first time, data interacts directly and in a unified way with the company's processes. It brings real predictive/reactive capacity to teams. This link created between the environment and the men's work revolutionizes the very essence of the service and offers a huge playground for companies. All of this is already very concrete: demand is extremely strong from international markets, such as Great Britain, or Spain, which is accelerating in terms of digitization of services to buildings and occupants. Several major projects are currently being deployed in Barcelona and Madrid."
A wealth of features, an "all inclusive" offer
MoveWORK Flow brings an unprecedented performance to contractors, FMeurs and service providers who make quality of service a priority. Its key functions include:
the complete management of interventions (planning, traceability, tour management, intervention vouchers, photo-taking, scheduling of tasks to be performed, detection of absences, etc.).
management of business processes and actions (scripting of business processes, creation of action plans, management of priorities and teams, step by step follow-up of requests, actions, decisions, achievements, processes, etc.).
quality management (editing of new quality controls and grids, satisfaction forms, etc.).
integration of IoT sensors for real-time activity control (each location or "point of interest" can be configured to interact with more than 20 IoT sensors and trigger automata).
the design of automated BI dashboards.
editing workspaces, interactive multimedia web portals that enable the visualization and sharing of key information in the form of automated and collaborative dashboards.
the use of automated assistants to facilitate and accelerate day-to-day decision-making (for example, for processing, qualifying absences and optimizing management of replacements).
A model of offers, based on transparency, flexibility and simplicity has been developed to bring maximum comfort in collaboration. Several editions are available according to company profiles and operating and steering needs. No functional limitations, no hidden costs and no time commitment.