MoveWORK Flow, the all-in-one platform for facility management.
Bring more agility to your organization and save time by automating the management of your service activities! No need to run around anymore. By digitizing your workflows into automated workflows, you can considerably increase the performance of your teams and guarantee the quality of your services while increasing your revenue.
Whatever your daily activity, MoveWORK Flow simplifies it.
MoveWORK Flow enables agile coordination and management of services through 360°, real-time control of human activities.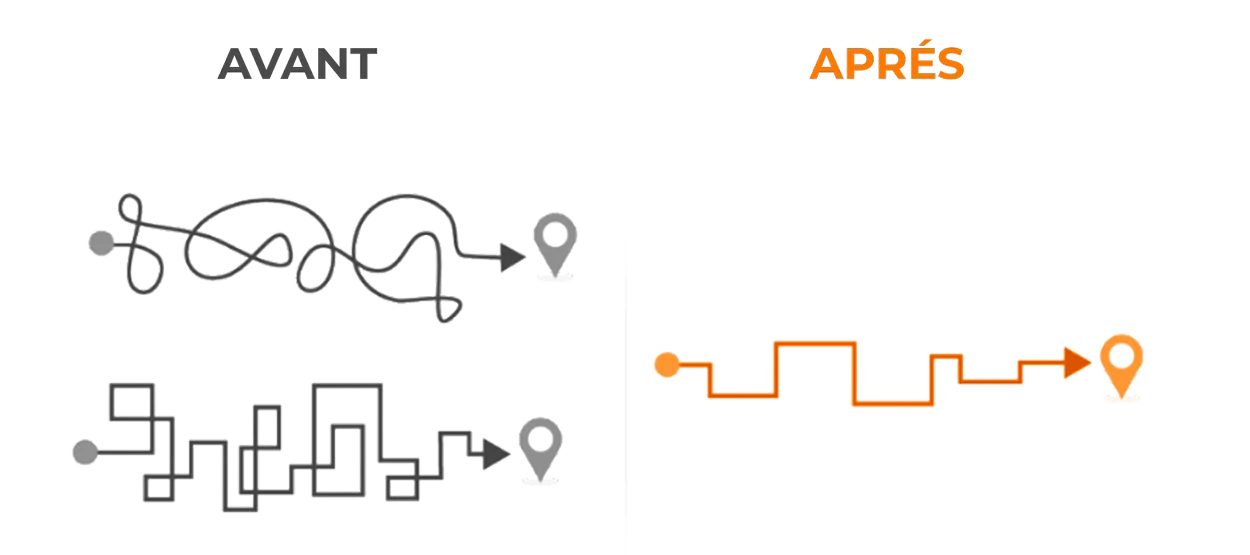 Connect the different activities and all your suppliers on a single platform.
Easily manage your activities with integrated tools
Management of working hours, recording of interventions, planning of activities and tasks to be carried out, traceability of interventions with photos, forms and workflows.
Creation of control forms and quality graphs, collection and analysis in real time, even with a pdf copy by e-mail, identification of non-conformities and immediate treatment, as they can be synchronised with workflows. Satisfaction surveys.
Edition of workflows for decision making with forms, unlimited number of stages with individual, team or automatic validation, management of completion time and compliance SLAs.
Creation of automated dashboards with collection of all data. Customisable collaborative and multimedia spaces with chat, file sharing, images, videos and interactive service kiosks with workflows.
Maximise service efficiency through data centralisation
Find MoveWORK Flow functionalities optimised and adapted to allow a better experience in mobility scenarios.
The applications myNeeds, myDecisions and myMissions can be downloaded (for free) from Apple and Android stores
in Apple and Android shops (for use in BYOD / Bring Your Own Device mode).
Technical characteristics

Secure European Cloud Service and GDPR Compliant

Multi-account access and interconnection management

Data connectors to Business Intelligence, Table, Microsoft PowerBI, Qlik platforms

Plug & play interfaces with many ERP and business software

Complete SDK to simplify the exchange between your apps and your account data

Management and supervision of hardware connectors with a range of certified hardware and IoT

Management of Points of Interest and unlimited storage capacities

Data updating in real time

Multi-language and multi-time zone platform: France, Spain, Portugal, Great Britain
MoveWORK in a few figures
HIGH-AVAILABILITY AWS SERVERS