Meet the occupants' hygiene and quality of life needs.
This is the ambition of MoveWORK, which is unveiling an enriched and innovative "Plug & Play" IoT catalog for this fall!
Article published in the French Magazine "Bâtiment Entretien", September 2021 / Photo Crédit JVD
sensors that contribute to a smarter use of buildings: automatic detection of temperature / light / humidity / sound level / presence, people counting, hourly clockings, monitoring of interventions, detection of breakdowns, measurement of satisfaction, collection of hygiene, safety, maintenance, catering needs…
hygiene equipment for optimal management of maintenance operations: soap dispensers, paper, hydroalcoholic gel, bins…
Fully integrated into the MoveWORK Flow platform, these "ready-to-use" objects can be deployed quickly and easily in all types of spaces: buildings and offices, transport, toilets, hospital rooms…
They allow you to interact with occupants and the environment in order to provide the key indicators essential for more efficient management of services.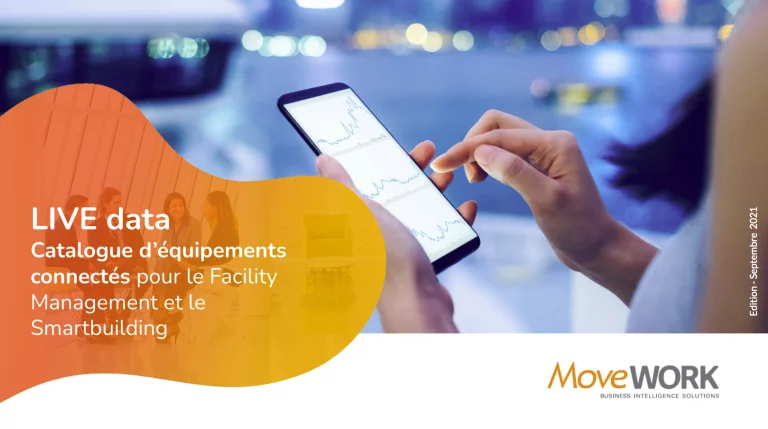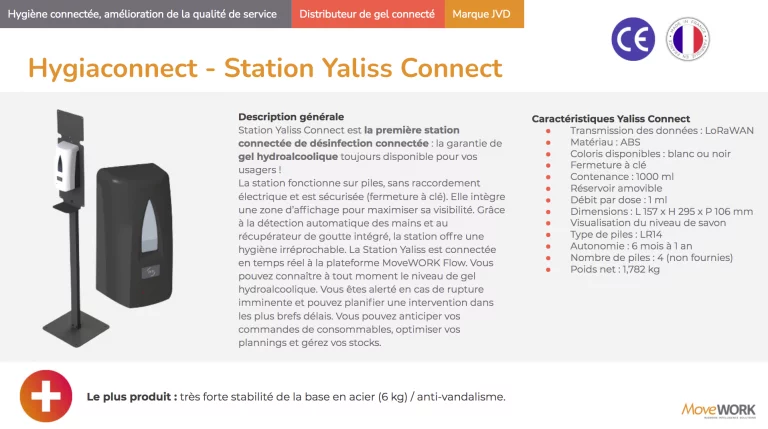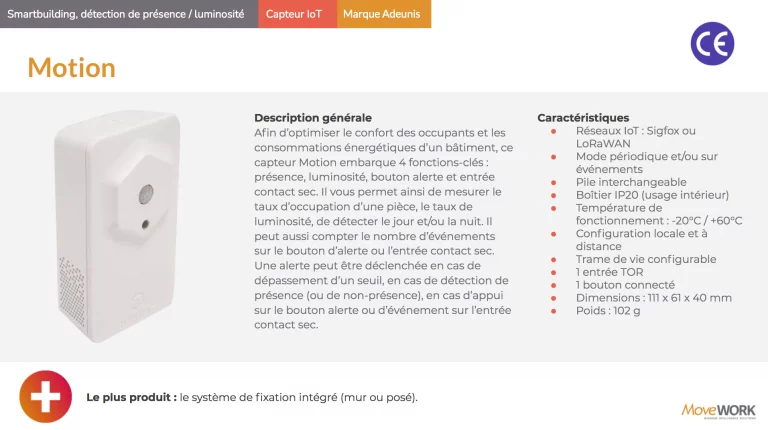 The intelligent automation provided by the platform makes it possible to go even further by improving existing processes, for example by optimizing staff displacements and the management of consumables.
MoveWORK thus offers a concrete response to Work Environment Directors, Facility Managers and service providers seeking to improve the quality of services and occupant comfort, while reducing operating costs.