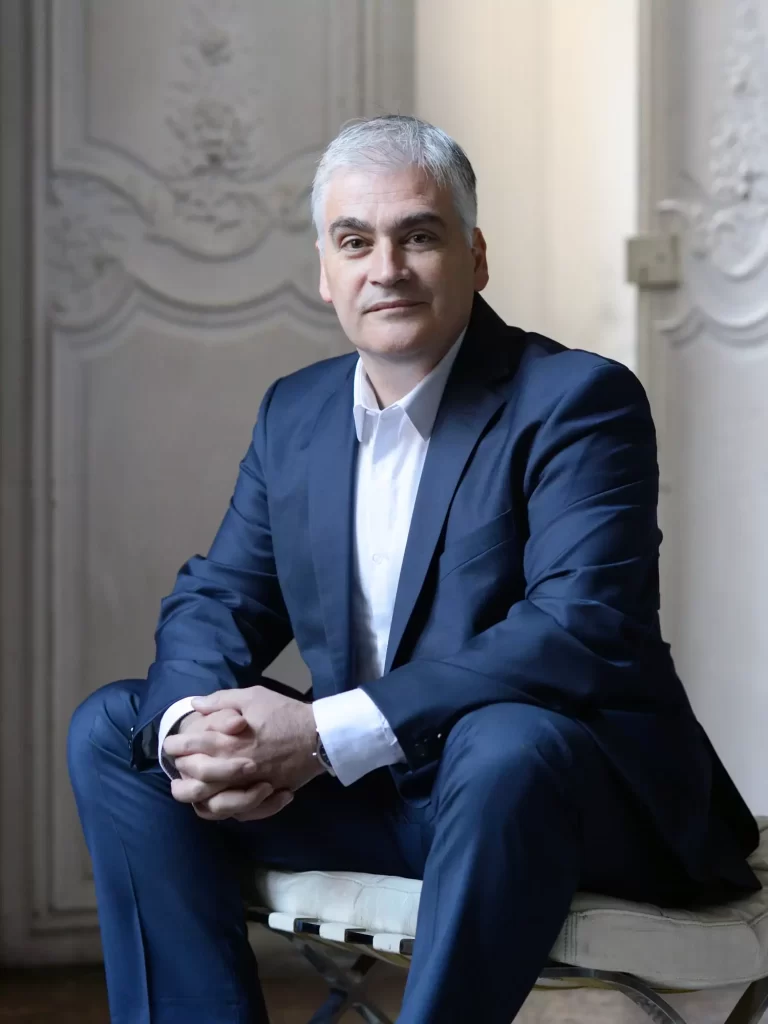 For more pleasant and productive environments.
Intelligent orchestration of all interventions and services is becoming a major challenge. Expert in Facility Management for more than 10 years, MoveWORK offers its management platform to maintain the quality of environments where it is good to live and work.
Nowadays, all this seems natural to us; and yet…
If we take the time to observe the world around us, our daily living spaces, a train station, a university or even our workplace, we quickly realize that a multitude of professions are working in the background to make each moment of our day as pleasant as possible. This is not about the latest marketing, but rather about the world of services, all those jobs that are essential to the smooth running of an organization, cleanliness, security, reception… that work collectively for our daily well-being.
It is precisely on this dynamic of service optimization that MoveWORK, a major player in the Facility Management market brings its technological expertise. Based in Montpellier in France, MoveWORK helps companies to maintain pleasant and secure environments, by allowing to measure and control continuously the quality of services delivered.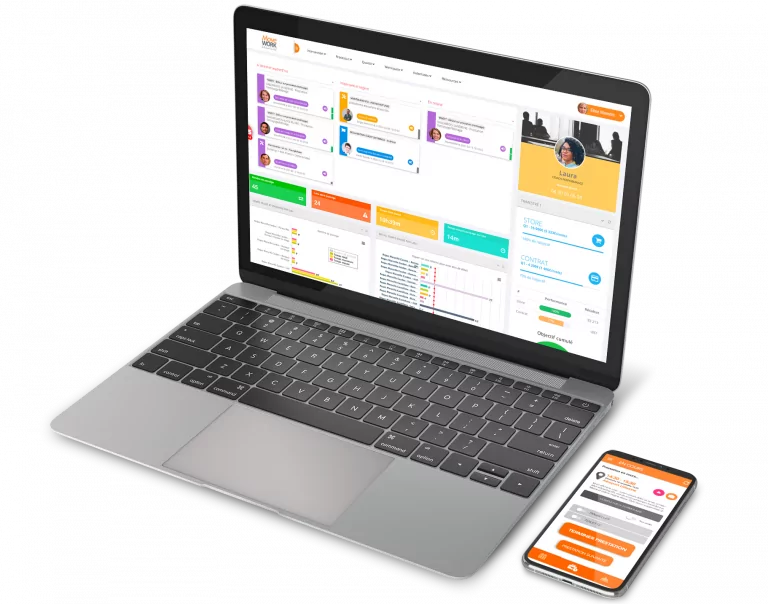 Our SaaS platform, MoveWORK Flow, brings together and federates all the players in the service value chain, whether they are owners, service providers or users. It orchestrates all services in real time, such as cleanliness, security, reception, and equipment maintenance. We help companies to intelligently manage their activities according to the actual use of the environments and the needs of the men and women who occupy them. Ensuring that the service is deployed at the right place, at the right time, based on environmental and human variables… That's the only way to maintain the expected quality.

Patrick Tavaris, President of MoveWORK
In this market, different universes (private buildings, public places, transport) are involved with relatively similar problems: orchestrating services so that they can be linked together more efficiently, taking into account a single qualitative indicator: the human being, the user. It is the user who will guide the companies. The health crisis and the new hygiene standards have further reinforced the usefulness and complexity of the Facility Management professions.
Putting people first
Working in this field requires a real knowledge of the professions and workplaces in order to be able to imagine adapted tools
"Service activities are focused on the human element, who welcomes, who intervenes… However, the world of services must be digitized, particularly through the IoT, to bring more interactivity and proactivity to its players and enable a real continuity of quality commitment," says Patrick Tavaris. We know the operational side of these businesses and offer appropriate digital solutions, which is reflected in the loyalty of our customers and our growing number of partnerships with major groups. The human element remains at the heart of our concerns, both in the tools and in the services we provide. We are determined to help companies' business models evolve by becoming the benchmark platform for facility management."
This success is confirmed in figures: MoveWORK will achieve a turnover of around 4 million in 2021 and will record a growth of more than 25% for the third year in a row.
Within the Facility Management market, France has a particularly secure and protective vision of its data, with extremely controlled transparency. In the rest of the world, openness is more common, with "induced" transparency. The French company, on the other hand, has chosen to cultivate a transnational vision based on a very high level of data security and shared/mutualized processes, as well as a controlled level of transparency.
"This is an essential element to position ourselves as a central and international platform," says the director of MoveWORK.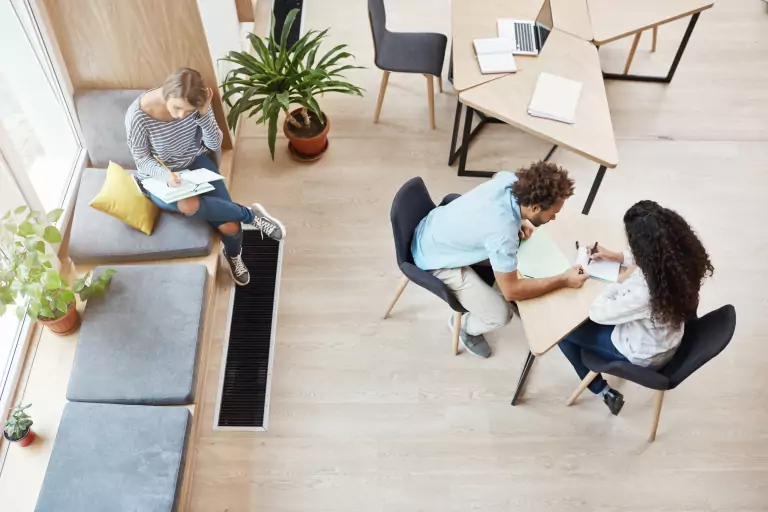 A new vision for digital
As in many fields, the main challenge for Facility Management lies in digital transformation. Most companies are undergoing reorganization, and several large groups have embarked on external growth to add new strings to their bows: maintenance, recycling, concierge services, etc.
"Others will focus on technical disciplines, explains Patrick Tavaris. But when we talk about management, we're talking about a wide variety of services and situations that require more intelligent, real-time performance indicators. From these new management cockpits, digital technology is an essential tool for triggering and automating actions towards the teams in the field… They can find their schedules, action plans, quality control grids, forms, etc. on different types of media… "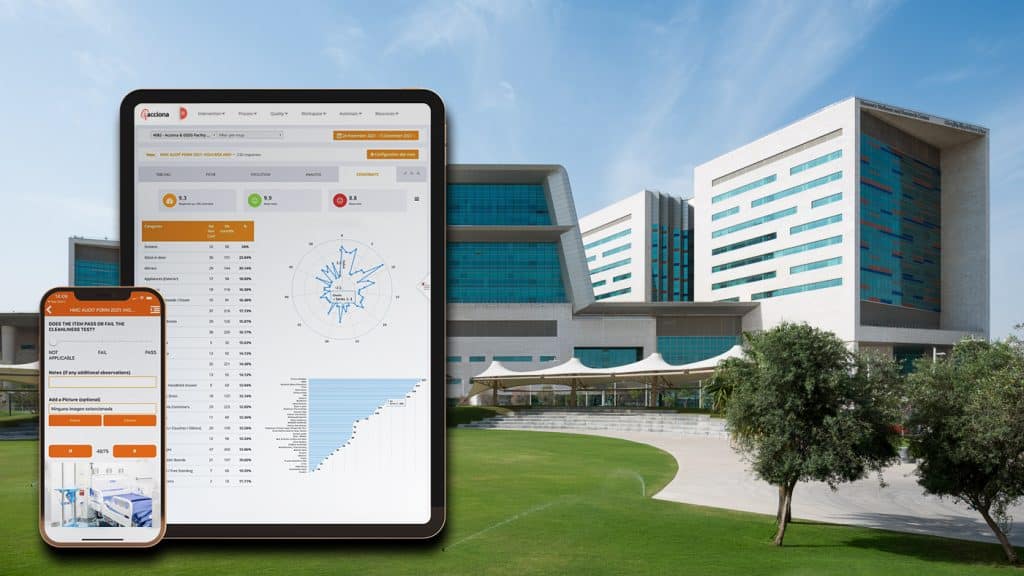 IoT is changing the face of facility management by connecting spaces. Thanks to the data provided by connected objects, a paradigm shift is taking place for all service providers. New hybrid models mixing frequency and usage allow to organize the work of agents according to the real use of spaces and users' needs, in places where it is useful and necessary. This makes it possible to rationalize the work of teams and their travel. This flexibility greatly favors the development of staff skills and brings more meaning to the missions performed.
This is one of the main objectives of MoveWORK: to be part of a permanent process of innovation and partnership to continue to perform. «The automata, the algorithms that make up our platform, know how to select the most suitable profiles in terms of training, skills or accreditation," continues Patrick Tavaris.
This digital transition is only possible by mastering the technologies and the massive and relevant processing of data. The answers are not to be found in the connected object itself, or in the raw data, but in the collection and analysis in real time, to better interact with the company's business processes. Hence the need to change organizations.
"Technology is not the answer to everything. It helps to generate a new way of thinking about the business, to facilitate this necessary adaptation. Companies that understand this convergence and choose our platform will have all the keys they need to achieve performance, propose new disruptive service offerings, better manage consumables, keep their promises of healthy and secure environments… And in the end, act for the good of all, including our planet," concludes Patrick Tavaris.

Key figures
2020 sales: 3.3 million euros
30 employees (+10 recruitments in progress 2022)
5 subsidiaries and offices (Montpellier, Paris, Malaga, Madrid, Lisbon)
600 customers in Europe and abroad
60 countries technically covered by the solution
More than 310,000 P.O.I. piloted (Points of Interest)
99.8% commitment to service availability
38% of our customers have more than 6 years of loyalty
Key dates
2010: Creation of MoveWORK, and launch of the solution
2011: MoveWORK designated as an innovative company by Cap Omega, European incubator (BIC) and winner of the EUROPROPRE Innovation Awards
2013: Scientific R&D program approved by the Ministry of Research and Innovation, supported by the BPI and benefiting from the Research Tax Credit
2014: Opening of offices in the Technological Park in Malaga
2017: Creation of the subsidiary MoveWORK Portugal, installation of the customer service in Lisbon
2017: Launch of the MIA (MoveWORK Artificial Intelligence) experimental program dedicated to planning
Mars 2021: Launch of MoveWORK Flow, the all-in-one SaaS platform for Facility Management
Août 2021: Qualiopi certification of the MoveWORK Academy training center